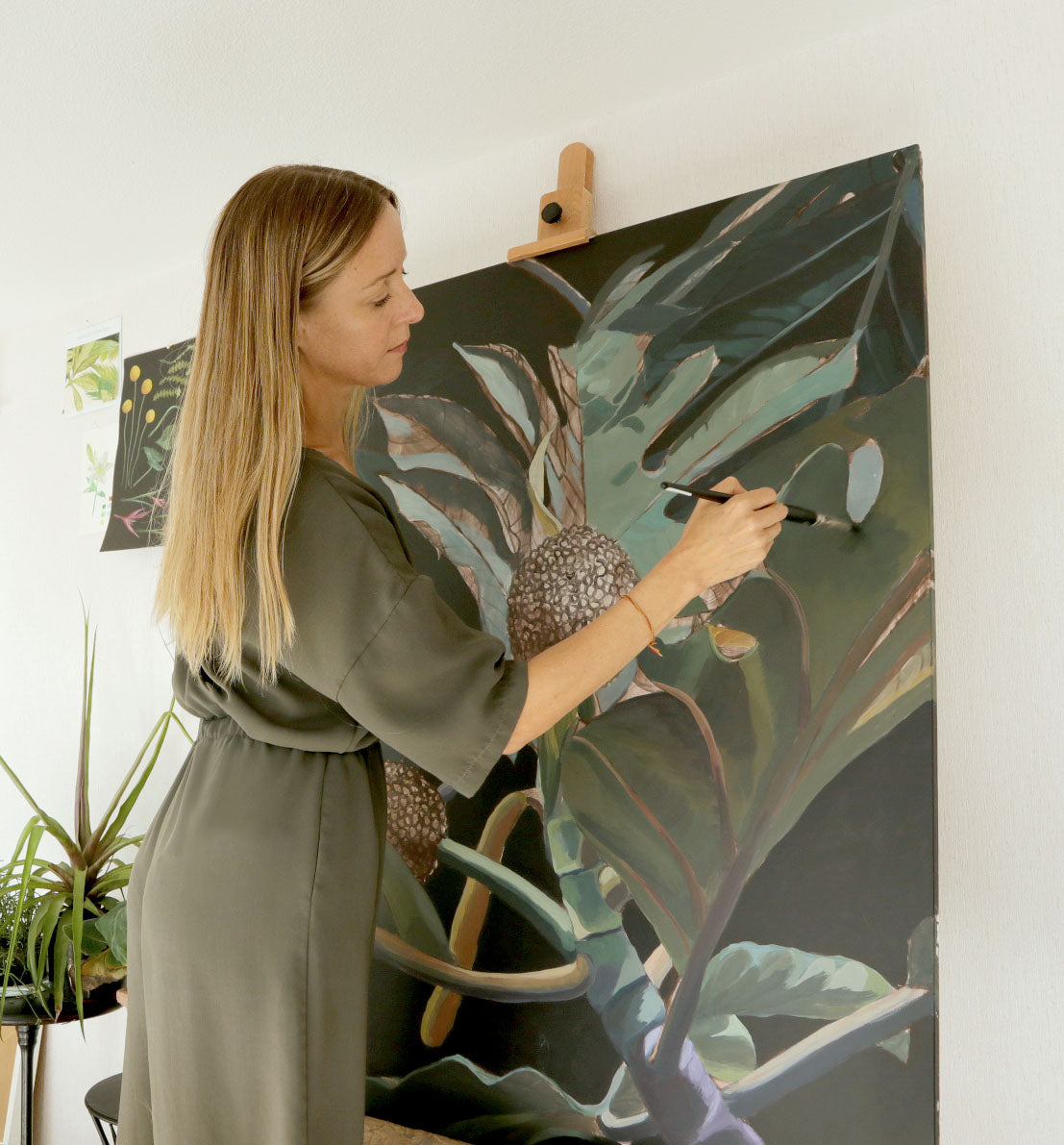 An art director turned into artist after a long career in advertising and design.

I abandoned my dream of being an artist to pursue graphic design university in Brazil during my youth. I then moved to NYC to finish my studies at the School of Visual Arts (SVA) and worked as a graphic designer and art director in advertising for more than a decade, before moving to Europe in 2011.

While living in France and Switzerland I became a creative consultant for world class brands such as Rolex, Havas, Tag Heuer, Chopard, etc. It allowed me to make a comfortable living but it did not completely align with my values and creative needs.

During the confinement I went back to my art after a 20 year hiatus. It was stronger than me. I wanted to make art for my own walls, something that made me feel more at home. Then it hit me: I never felt home ever since I left Brazil in 2000. I truly believe that my obsession with painting tropical plants is a way of bringing a bit of that lush nature that surrounded and supported me in my youth, back into my life again. It helps me ground myself in a whole new way.

I had to change my work life around this new found need: creating nature inspired art for elevating spaces.

I also became a yoga teacher during this time. Yoga was introduced to me by the legendary Tao Porchon-Lynch. It has helped me navigate the ups and downs of life for the past 18 years and undoubtedly boosts my creativity.

I now mix my 2 passions together in workshops I teach in my art/yoga studio in Geneva, Switzerland.
I also host exhibits a few times a year and sell my art online.

Rediscovering and sharing my art with the world has been life changing, it helps me heal, evolve as a creator and a human being.
I hope it will transport you to nature and bring beauty to your space too.
Thanks for stopping by.

♡ Clarissa P. Valaeys